All Categories
Unassigned
Select Month
January
February
March
April
May
June
July
August
September
October
November
December
Select Year
2018
2019
2020
2021
Filter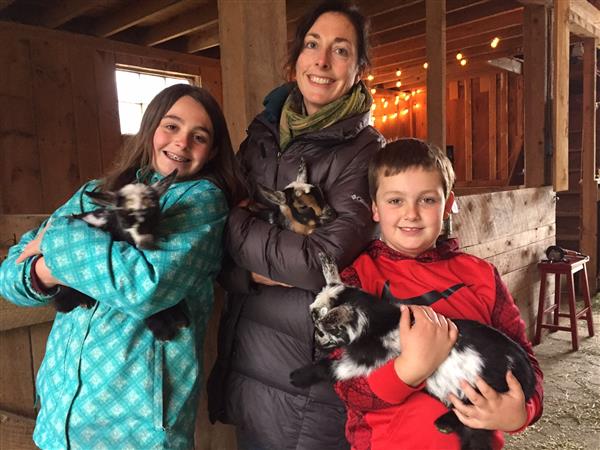 Phone: (508) 696-7738 ext. 315
Email:
Degrees and Certifications:
M.Ed. in Elementary Education, Lesley University B.A. in Environmental Studies, Brown University
Mrs.

Rebecca Solway

Hello! My name is Rebecca Solway, and I teach fourth grade at the West Tisbury School. I have had the pleasure of teaching here for 12 years, mostly in fourth grade, but also in second grade and third grade. I first discovered the special WTS community when I worked at Felix Neck Wildlife Sanctuary as the education coordinator, bringing live snakes, turtles, and other exciting lessons into the school. When I decided that I wanted to be able to follow students' growth and learning throughout their school experience, I went back to school to become a licensed teacher. I still love nature, science, animals, and the outdoors and always look for opportunities to weave these passions into the the lives of fourth graders!

Fourth grade is my favorite grade to teach. It is a very special year, in which students experience a great deal of growth. Fourth graders love to discover the world around them- nature, maps, books, and more! I believe fourth graders are amazing people who can learn anything they put their minds to! They are incredible observers who have so much wisdom to share with teachers and parents. I love that fourth graders care about learning, and have a thirst for information, facts, and fairness. They begin to test boundaries as they become more independent and mature people, and I am happy to guide them through that step in their development.

I currently live in West Tisbury, with my husband and two children, Lyla and Eben. Our 20 chickens and 3 baby goats keep me busy! I also recently started riding horses again, an experience for which I am extremely grateful. I also enjoy helping out with my daughter's ice hockey team, the Ospreys.
Last Modified on December 11, 2017