2nd grade- taking a line for a walk
Posted by Lisa Magnarelli on 6/9/2020 11:00:00 AM
Hello 2nd graders,
I hope you are all well and that you got outside this week and enjoyed the sun.
Have you all checked out, and maybe even started, the assignment...
Martha's Vineyard Striped Bass and Bluefish Derby
Kids Day 2020
tee shirt contest!!
If not, you still have time.. it is due on the 22nd of June-the last day of school.
here is the link for the derby tee shirt contest..get going!!!
This week in art you are going to take a line for a walk.
"A drawing is simply a line going for a walk", the artist Paul Klee said this....What does that mean, you ask?
Well, WATCH THIS VIDEO and see what you think it means.
While watching, count the number of different kinds of lines the artist uses.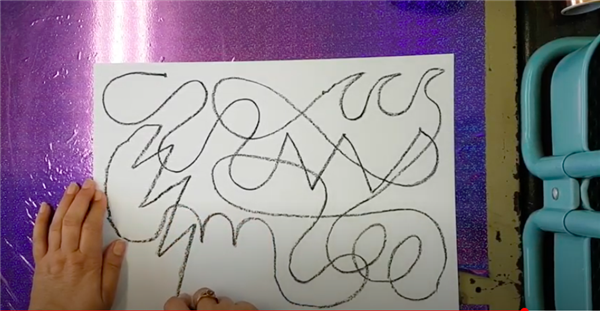 Did you see how many different kind of lines she used?? How many did you count?? What does it mean to take a line for a walk?
Did you notice how she started and ended the line in the same place?
And how she did not lift her crayon, she drew one long line!!
WOW!
Today, you are going to take a line for a walk, just like the artist in the video.
You will need a piece of paper, a pencil, marker, or crayon.
You will start your drawing near the edge of the paper, like the artist in the video did.
You need to use at least five different kinds of lines in you drawing. Look at the pictures of lines below if you need help with different kinds of lines.
Remember, you are drawing ONE LONG LINE. Do NOT lift up your pencil, crayon, or marker!!!!
Stop your drawing where you began your drawing!!!
Here is a picture of many different kinds of lines.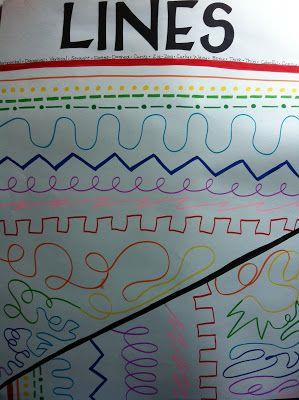 loopy lines, square lines, pointy lines, wavy lines...so many.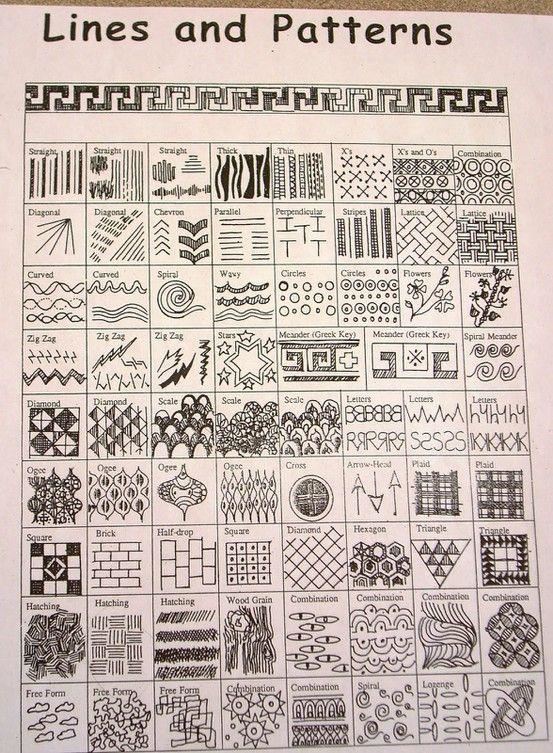 Wow, there must be a gazillion kind of lines!!!
O.K.Did you finish your drawing??
Awesome, Well Done!
Notice all the shapes you have just made with your line, shapes that you made when your line overlapped itself, like when you made loop de loops. Shapes you made when your line came near itself. Amazing, original shapes.
The next step in the project is for you to color in all those crazy small shapes you have just created.
You can use crayons, markers or paint, whatever you have is perfect.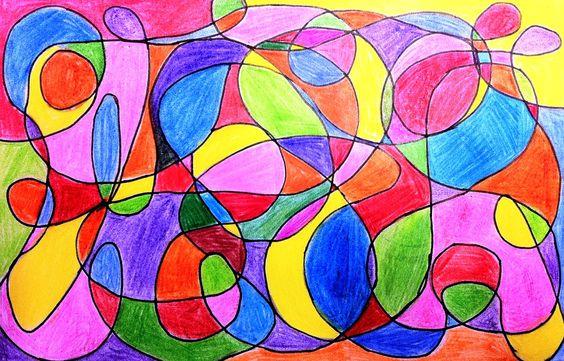 In this drawing of a line that went for a walk, notice that all the different shapes are different colors.
If two shapes are next to each other, they are two different colors, that way we can really see the cool shapes this artist has made with their line.
Also notice that there are no white spots on this entire paper. The artist has colored in their artwork completely!!
This is what you are going to do next.
Color in your line drawing......completely!! Using as many different colors as you can.
Remember, if two shapes are next to each other they have to be different colors!
O.K.., get drawing, have fun and color in your work completely!!!
And send me pictures of your work, please!!